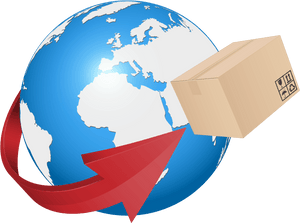 Shipping Internationally with UTOPIACLOUDS
How to know if we ship to your country?
Send us an email to support@utopiaclouds.com before placing your order.
Go to our website and add the products that you wish to purchase to your cart and then enter your information including your complete address outside the USA by making sure to select your country from the drop-down list. The website will give you an estimated shipping cost with USPS (Unites States Postal Service). Take a screen shot of your cart and include it in your email.
DO NOT PLACE YOUR ORDER BEFORE WE CONFIRM THAT WE CAN SHIP TO YOUR COUNTRY.
We will then reply back if we are able to help you ship your order. Some countries do not allow shisha tobacco shipments. Some countries have weights limits or restrictions for shisha imports. Consult with us before placing your order!
Who do we ship with internationally? 
We use USPS Priority Mail International only as other carriers might prohibit hookah tobacco shipments. The package is then processed through U.S. Customs before being exported from the United States. The tracking number that you will be receiving will not provide any updates until your order has been processed through U.S. Customs. Please keep this mind as it may take several business days for your package to be processed through the USPS international sorting facility and customs.
Duties, taxes and customs fees
The customs office of your country may impose some taxes, duties or other fees on your order. Any additional duties assessed on a shipment are the responsibility of the recipient listed on the package. We strongly advise that you contact your local customs agency first for any restrictions and duties cost information. Be prepared to pay any duty fees required by your government.
---